The AMD Radeon R9 380 video card is built for you to game at maximum details of 1080p, 1440p, and all the way to 4K resolution. Based on the latest generation of AMD GCN architecture, this card features 1792 Stream Processors and 4GB 256-bit GDDR5 memory, delivering new level of performance and capability craved by serious gamers. A rich array of AMD GPU technologies is included, offering more than one way to elevate your gaming experience, like AMD Freesync Technology for smooth, tear-free gaming, Frame Rate Target Control (FRTC) for less power consumption by limiting the target frame rate, and Virtual Super Resolution (VSR) that delivers brilliant 4K experience, even on a 1080p display.
The ASUS STRIX-R9380-DC2OC-4GD5-GAMING card is factory overclocked to 990MHz (970MHz for the reference design), and is packed with an array of Asus exclusive technologies for optimized performance and experience. The Auto-Extreme Technology with Super Alloy Power II delivers premium quality and the best reliability. DirectCU II with Dual Wing-Blade 0dB fan technology provides 20% cooler and 3X-quieter performance, as well as silent, 0dB cooling in light games. It also has GPU Tweak II with Xsplit Gamecaster, provides intuitive performance tweaking, and lets you stream your gameplay instantly.
Blazing-Fast. Armor-Protected. Super-Cool.
Taken from the ancient Roman and Greek word for owl, Strix means the keenest hearing and sharpest eyesight. Strix means feeling your environment so that you detect and react to the slightest movement. Strix means survival on the very edge of instinct. Strix is in your blood, as it is in ours.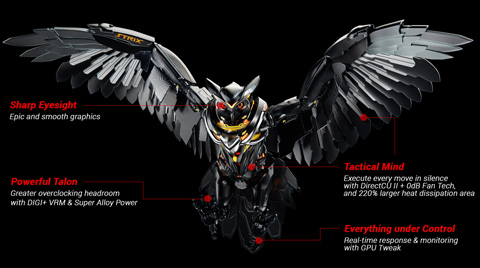 Game Cool
Exclusive DirectCU II cooling technology outperforms the reference designs with exclusive 10mm heatpipe that transports 40% more heat away from the GPU — a first for the industry! The design also includes 1.5X-larger heat-dissipation: this means performance that's 20% cooler three-times (3X) quieter than the reference for ultra-stable hardcore gaming with very low noise.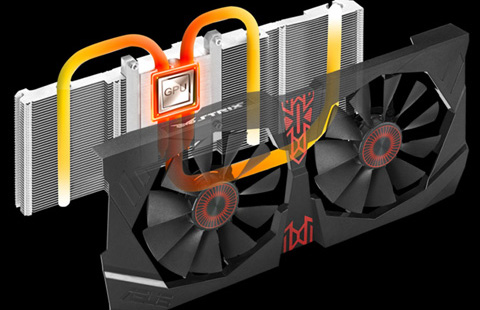 Play Silent
DirectCU II features dual 0dB fans engineered with an exclusive, new wing-blade design that delivers maximum air flow and improved 105% static pressure over the heat sink, while operating at 3X quieter volumes than the reference cards. The 0dB fans also let you enjoy games like League of Legends and StarCraft in complete silence — because the fan stops completely when the GPU temperature remains below a set level*.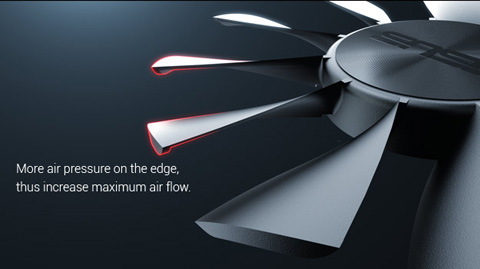 AUTO-EXTREME Technology
All ASUS graphics cards are now produced using AUTO-EXTREME Technology, an industry-first, 100% automated production process that incorporates premium materials to set a new standard of quality. AUTO-EXTREME Technology ensures consistent graphics card quality as well as improved performance and longevity. This new manufacturing process is also environmentally friendly, eliminating harsh chemicals and reducing power consumption by 50%.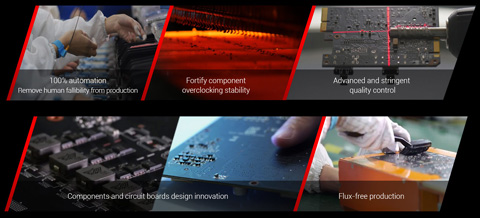 Eight-phase Super Alloy Power II
ASUS engineers have integrated premium components into their graphics card design to reinforce overall reliability. Super Alloy Power II components greatly enhance efficiency, reduce power loss, provide 2X reduced component buzzing while under full load, and achieve thermal levels that are approximately 50% cooler than previous designs.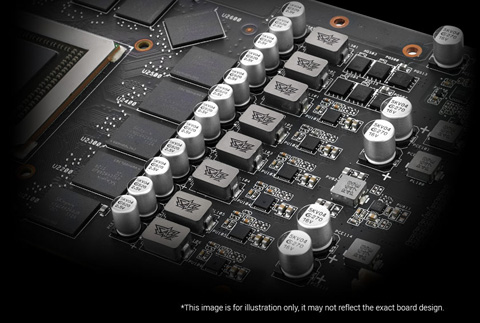 GPU Tweak II with XSplit Gamecaster
Redesigned with an intuitive, all-new UI, GPU Tweak II makes overclocking easier and more visual than ever, while still retaining advanced options for seasoned overclockers. With one click, the new Gaming Booster function maximizes system performance by removing redundant processes and allocating all available resources automatically. XSplit Gamecaster lets you easily stream or record your gameplay right from a convenient, in-game overlay.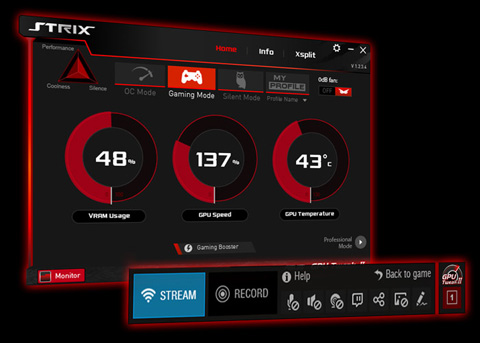 Gaming Booster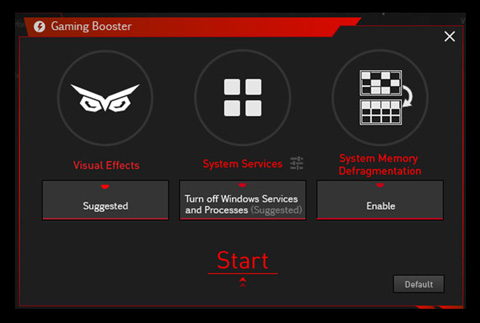 One-click Performance Up
Visual effects: Boost your performance by turning off windows visual effects.
System Services: Automatically or manually turn off windows services or process.
Memory Defragmentation: Re-arrange & free your system memory without closing any processes.