Be amazed.
Welcome to a new generation of games and entertainment. Where games push the boundaries of realism. And television obeys your every command. Where listening to music while playing a game is a snap. And you can jump from TV to movies to music to a game in an instant. Where your experience is custom tailored to you. And the entertainment you love is all in one place. Welcome to the all-in-one, Xbox One.
The Xbox One Halo 5: Guardians Limited Edition Bundle includes a 1TB custom console and controller, a full game download of Halo 5: Guardians, the Warzone REQ Bundle that includes 14 premium Requisition Packs, and a variety of game-related gadgets. Inspired by Spartan Locke and UNSC technology to take you deeper into the Halo Universe, this extraordinary console features metallic blue accents, military insignias, game-themed controller and the custom sound effects. Dedicated to Halo fans, this console is shining light in your room whether it's on or off. Secure your Halo 5: Guardians Bundle now.
In the box
Custom 1TB Xbox One console
Custom Xbox One wireless controller
Spartan-themed SteelBook case containing Halo 5: Guardians Limited Edition full game download
Exclusive DLC: Warzone REQ Bundle, FOTUS-class armor, and multiplayer emblem
Guardian model by Metal Earth, Halo: the Fall of Reach animated series, and Spartan Locke's Classified Orders
Chat headset
High-speed HDMI cable
Power supply
14-day Xbox Live Gold trial
The Next Evolution of Halo Combat

The most dramatic Halo story yet comes to Xbox One in this 4-player cooperative epic spanning three worlds. Peace is shattered when colony worlds are unexpectedly attacked. When humanity's greatest hero goes missing, a new Spartan must hunt the Master Chief and solve a mystery that threatens the entire galaxy.
Warzone Mode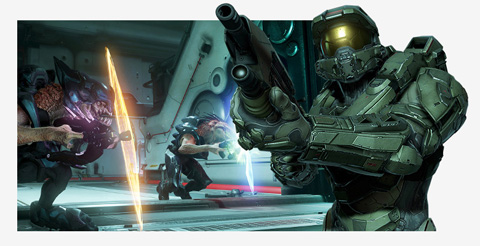 Prepare for nonstop action with Warzone. This all-new, massive-scale multiplayer mode features 24-player battles (12-vs-12) with both friendly and enemy AI dropping in to pump up the mayhem. The first team to score 1,000 points or destroy the other guys wins.
Arena Multiplayer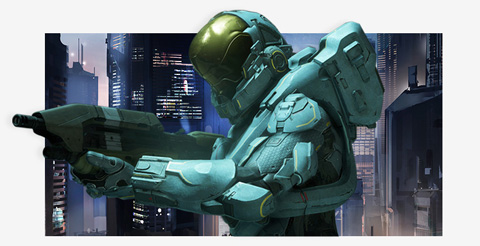 Halo's legacy of pure, skill-based 4-vs-4 competitive combat lives on in Guardians' thrilling Arena multiplayer mode. Rely on your smarts and work with your teammates as you go for the kill and assert your dominance.
Custom 1TB Xbox One Console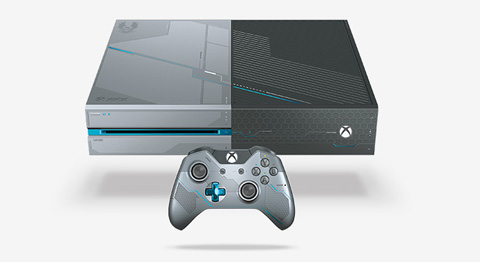 Go deeper into the Halo Universe with this console inspired by UNSC and Spartan technology. From its metallic blue accents and military insignias to its sound effects, this one's for true Halo fans. And with a massive 1TB hard drive, there's loads of space for your games and media.
Custom Xbox One Wireless Controller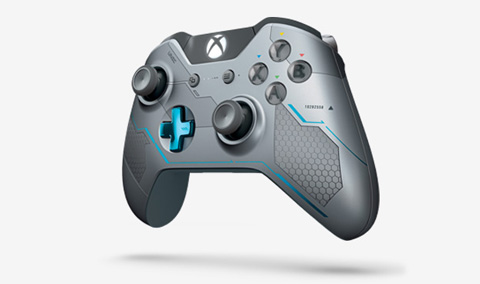 Control your Spartan forces like never before with this controller redesigned with a 3.5mm headset jack. It delivers unique intensity, precision, and comfort, while Impulse Triggers (available in supported games) bring fingertip vibration feedback, and responsive thumbsticks and an enhanced D-pad ensure greater accuracy.
Xbox on Windows 10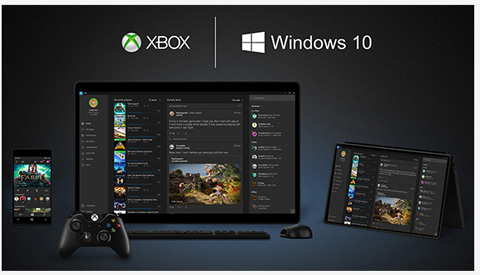 Get more ways to connect and play wherever you go with Xbox on Windows 10. Your games, your friends, your achievements, and more follow you across Xbox One and Windows 10 devices. And with Xbox Live built into Windows 10, you've got access to the greatest gaming community in the world, no matter where you are.
Games plus Entertainment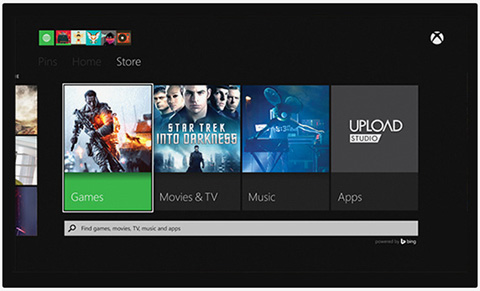 With the best games, TV, movies, music, and sports all in one place, you don't have to compromise. Switch instantly from one to another, or enjoy two at once, so you never miss a moment. And talk with family and friends on Skype while watching TV. (Kinect sensor required. Supported television tuner or cable/satellite set top box with HDMI output required. All sold separately.)
The Best Games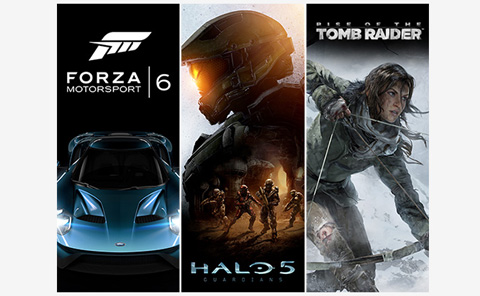 Xbox One was built by gamers, for gamers. The perfect balance of power and performance, Xbox One takes gaming to a whole new level. Stunning realism. Advanced AI that adapts to the way you play. And a new generation of multiplayer that's both smarter and faster.