Exclusive Interview with Anthony Chow, CEO of Newegg Commerce
May 20, 2021 is a special day for Anthony Chow, CEO of Newegg Commerce, Inc., and his team: after 20 years of business in the e-commerce sector, Newegg succeeded in getting listed on the Nasdaq exchange.
Commenting about the Nasdaq listing, Anthony Chow said, "This achievement fills our hearts with great excitement, but it comes with greater responsibilities." Mr. Chow said that since Newegg's founding in 2001, the company has been committed to providing high-quality products and services to the U.S. and global consumers through state-of-the-art network technologies. "Our initial commitment to providing excellent service to our consumers, suppliers and partners continues to guide all of us even 20 years later. I think our persistence in being the best in what we do has won recognition not only from consumers, suppliers and our business partners, but also from our shareholders. Going public was an important milestone in the history of Newegg and it has reinforced our dedication to seek innovative ways to continue to grow our business."
Get back again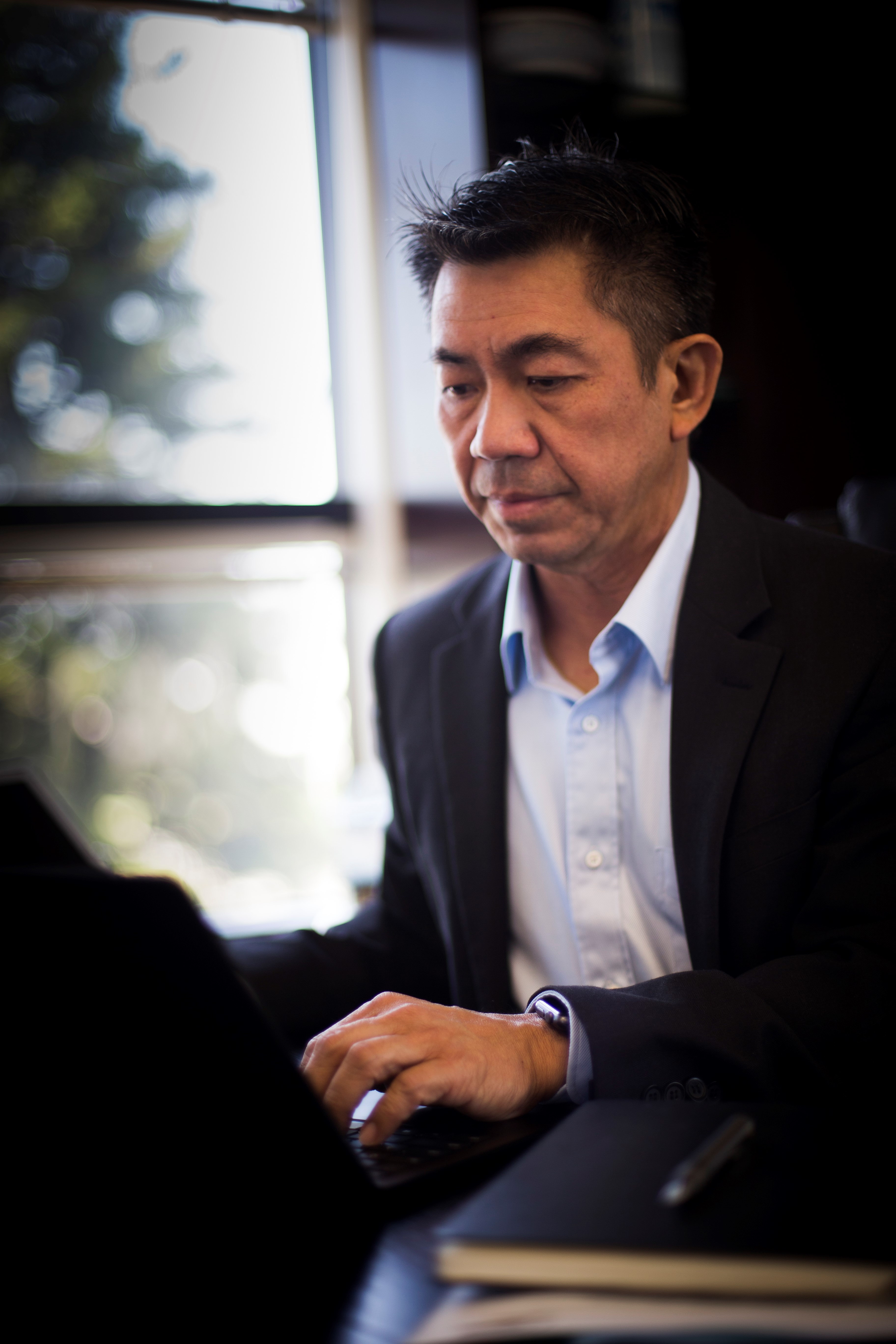 Anthony Chow was born into a Chinese family in Malaysia in 1965 and then he came to the U.S. as a teenager. After graduation from the University of Toledo with a degree in Electrical & Electronics Engineering, he received his MBA from the UCLA Anderson School of Management. In 2001, he co-founded Newegg and then held several positions with the organization, including Vice President of Newegg U.S., President of Newegg China and CEO & President of OZZO Logistics (China), a Newegg subsidiary.
During the mid-2000s, when e-commerce began to fundamentally change the way that companies do business, Anthony Chow helped Newegg's China business gain a large share of 3C B2C sector. In 2008, Mr. Chow led his team to establish a self-owned logistics system and provided premium services for customers without external capital investment. Newegg became one of China's top B2C platforms and a household name, strongly competing with JD.com, Dangdang and Amazon China.
In 2011, Anthony Chow took the position of CEO of OTTO Group China, and later, in 2015, became Vice President of Haier. "The ideas, concepts and methodologies used in founding Newegg became the paradigm for my work in many multi-national companies," noted Anthony Chow.
In 2019, Newegg came to a crossroad. The company's strategic position was unclear, sales had dropped and corporate culture was in need of complete reconstruction. Anthony Chow felt strongly about changing corporate culture and the company's way of doing business. He decided to return to Newegg. "As a co-founder of Newegg, and someone who has been part of the company's development and growth, I believe that innovation and a growth-oriented mindset are vital to the future of any business. Thus, when I re-joined the company, I was committed to take all the necessary steps to get the company back on the right track."
The U.S. e-commerce industry has fierce competitors. Besides large cross-border platforms like Amazon, there are also many newcomers. Anthony Chow believed that Newegg had to rely on its unique strengths to win.
His plan was to transition Newegg's business into a hybrid retailer/marketplace model by launching its own e-commerce ecosystem with service offerings targeting sellers and vendors who use Newegg's platforms. Just two years later, Newegg is offering a range of services, including Newegg 3PL, Newegg Staffing and Sponsored Product Ads, as part of its ecosystem platform. Anthony Chow also believed that Newegg should remain committed to selling high-quality products and establish a strict selection and validation process for its suppliers and products. "This strategy ensured that through Newegg's platform, customers were paying the best price for high-quality items," said Anthony Chow, with great pride.
Newegg is committed to providing the best services for its customers. Its customer service has received high recognition in the e-commerce sector.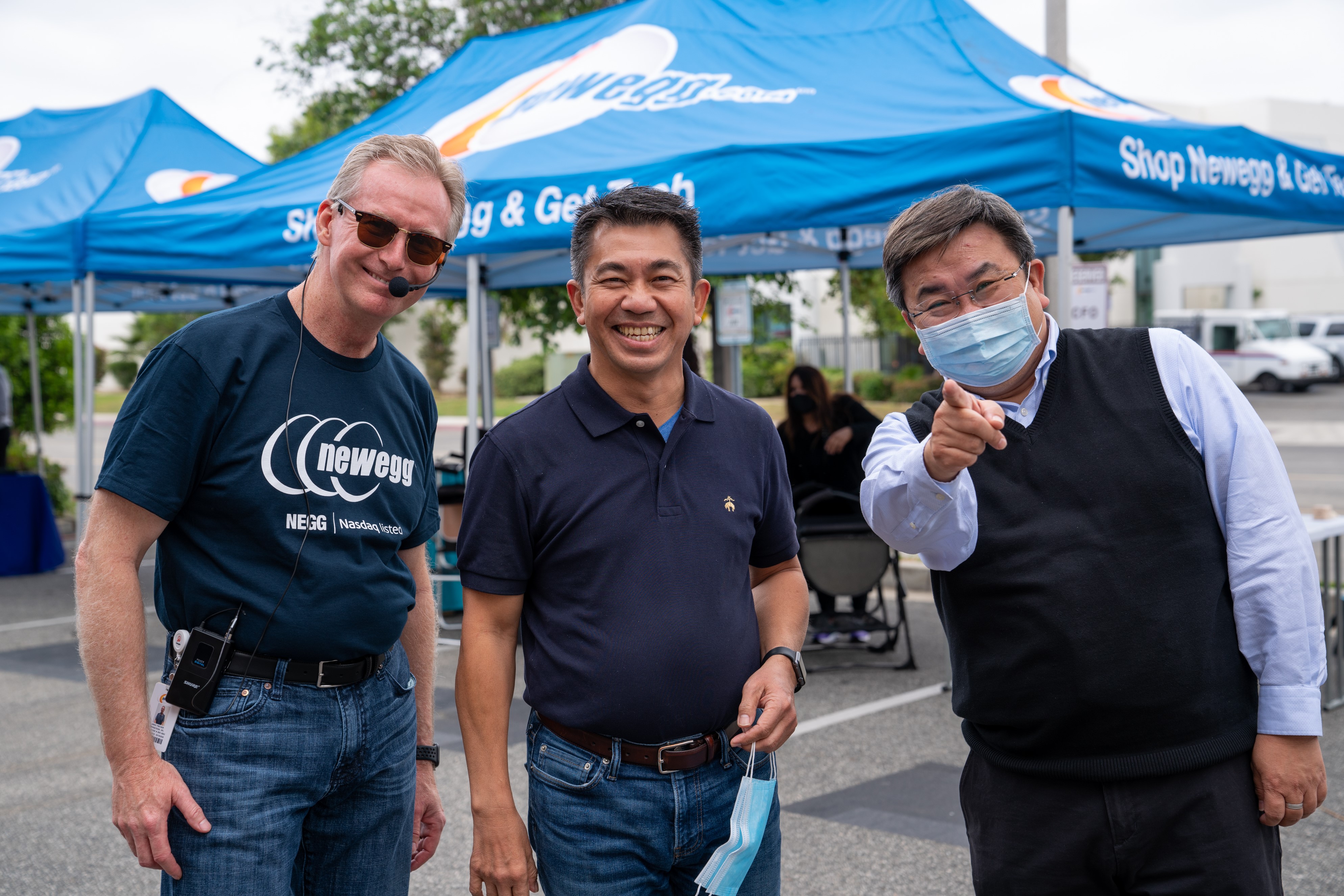 Newegg also established an extensive logistics network and developed 3PL logistics on its own. It continues to make investments and optimize its infrastructure to provide the best logistics services to the sellers and vendors on the platform.
"As part of our overall strategy, Newegg has established partnerships with excellent suppliers and third-party sellers, which has been a win-win situation," said Anthony Chow.
Quick and firm business transition
During the second half of 2019, shortly after Anthony Chow rejoined Newegg, he and his team started to formulate a new strategy for the company's future. The strategy aimed to consolidate the strength of Newegg's direct business and also develop third-party sellers, especially global sellers registered in China. Newegg's strategy was designed to transform it into a global cross-border e-commerce company.
Anthony Chow said that although the Covid-19 pandemic posed challenges for Newegg in 2020, it proved that steps taken during the company's strategic transition created a stronger and resilient business which was able to successfully deal with and ultimately overcome these challenges.
He said that Newegg's strategy includes four reform measures:
First, Newegg is committed to developing its cross-border e-commerce business to connect and take advantage of positive aspects of globalization of the global supply chain, the manufacturing strength of China and the strong consumption power of the U.S. Through Newegg's Global Selling initiative, the company is able to recruit quality APAC sellers, specifically from China, onto its platform. These sellers have broadened our assortment, and at the same time, serve as customers for the Newegg Partnership Services including Ship by Newegg (SBN) and Sponsored Product Ads.
Second, Newegg extended its logistics services to the overseas market. "Now we are THE e-commerce platform company in the U.S. that put its self-established logistics infrastructure and management system into the Chinese market," said Anthony Chow.
Newegg currently operates a 43,000 sq. ft. warehouse in the Yangshan Free Trade Zone, in Shanghai, which is in close proximity to the Shanghai Yangshan Seaport and Shanghai Pudong International Airport. This fulfillment center is a critical piece of Newegg's global infrastructure established to support our Newegg Partner Service ecosystem. Together with Newegg's well established, highly efficient fulfillment and last mile delivery network in North America, Newegg aims to offer its partners reliable, cost effective, end-to-end supply chain services with full visibility of and control over their inventory, and the ability to better develop their North American market through the Newegg Partner Service ecosystem.
Third, through its Quarterly Strategic Partner Execution Planning (QSPEP) Program, Newegg further strengthened its relationship with vendors. "By planning, executing and measuring common goals between Newegg and our QSPEP partners, we have created a mutual interest alliance which both sides evaluate each quarter, so at the end of the day, Newegg is not only providing better value to end users, but also to its vendors. These value added services include a Brand Awareness program for sharing their product functions and information through social media, rich content display, statistics on customer feedback and reviews and various analytics, all of which help vendors' future product development and so on," said Anthony Chow.
Fourth, Newegg has established a marketing model based on new media through the development of short videos, livestreaming and other promotional channels.
Furthermore, Newegg has set up its operations teams under business units. It has also established cooperation partnerships with brand operators and premium third-party sellers, to ensure the quality of product selection, operation, overseas market promotion and logistics services. These partnerships have helped brand operators and third-party sellers develop their market in North America. In fact, the whole company has transformed towards a matrix organization and created a system that empowers regional/domain business leaders within Newegg's organization to be the "CEO of their own domains" through a domain-centric organizational structure and an internal billing mechanism.
Newegg's unique development model would be impossible without the strategic planning efforts of Anthony Chow. "I got the hardworking mentality and perseverance from the Chinese people during my ten years of working experience in China. China manufactures many quality products and has a comprehensive production system. Many suppliers have made it their mission to be able to successfully compete and sell quality products all over the world. We have established an innovative and diversified e-commerce business in China, and we are at the forefront of the evolution of the Chinese e-commerce ecosystem. Also, we have gathered an experienced local team, who inherits Newegg's result-oriented culture, is able to break internal management hurdles, is willing to strengthen financial management based on business units, and is ready to empower each business unit with an innovative culture and spirit."
In fact, China's e-commerce sector is a very competitive environment. International giants, like Amazon and E-bay, have accumulated years of good reputation among Chinese sellers, and domestic platforms like Alibaba, DHgate and Shopee have invested a lot to attract sellers while cross-border e-commerce platforms in some special sectors have also mushroomed.
Due to Newegg's excellent strategic planning and outstanding business performance, in 2020 Anthony Chow was the recipient of the "2020 Cross-border E-commerce Man of the Year Award" conferred by the Shanghai Cross-border E-commerce Association. In April 2021, he was awarded the "Chinago Cross-border E-commerce Man of the Year Award." Additionally, in August 2021, he received the "CEO & CFO Leadership Award" from the Los Angeles Times - B2B Publishing.
While developing a cross-border e-commerce business in China, Anthony Chow had found that Chinese cross-border e-commerce sellers are "small, sporadic and unregulated." To solve the problem, Newegg promoted standardized, regulated and systematic services.
Encouraging Chinese sellers to sell high-quality products is one of the key reasons for Newegg's success. "Last year, we launched the Newegg Global Selling program, to transform our business towards a "business attraction platform" and "cross-border export." We are helping Chinese cross-border exporters to offer premium brand products to U.S. customers and at the same time we are empowering these exporters to grow their business and improve their overall performance by offering a range of services covering logistics, storage, marketing and technology. Now Newegg China has a team of about 600 employees, in several key markets such as Shanghai, Beijing, Shenzhen, Chengdu and Xi'an. The U.S. has the world's largest high-end consumption market and China has the world's largest, most comprehensive and vigorous supply chain. We provide U.S. customers with the ability to purchase the best Chinese products through Newegg's platform. Meanwhile, Chinese sellers and their suppliers in the upper chain can make good profits, and the consumers' needs are well satisfied" said Anthony Chow.
Anthony Chow said following its listing on the Nasdaq, Newegg will focus its efforts on building the value chain of the e-commerce platform system, including third-party logistics (storage construction, last-mile delivery, cross-border logistics), brand promotion, social media and mobile e-commerce.
Strive for win-win situation
Today, digital transformation has become a difficult task faced by many traditional enterprises. In this regard, Anthony Chow believes that the strategy of China's digital economic development will bring about the digital transformation of the whole industry. Among them, the upgrading and development of cross-border e-commerce shall be combined with digitization. The digital platform that features AI, cloud computing, big data and block chain technologies, will also promote the transformation of cross-border e-commerce from a consumption-based to an industry-based network. "During this period of development and transformation, Newegg remains committed to the principles of equality, win-win and mutual development. With that in mind, we've gathered a technical team of more than 400 people in China. Such a strong team has greatly empowered Chinese sellers in terms of technical support and system integration," said Anthony Chow.
Anthony Chow said that China has a very comprehensive industrial layout. Presently, most of China's cross-border e-commerce enterprises mainly focus on imports. The development of China's overseas e-commerce market will not happen overnight. "If we intend to achieve excellent results in the international market, we need global strategic awareness and resources, especially stronger support in cross-border logistics and market promotion. In this regard, Newegg can become an excellent partner to work with for Chinese enterprises that need to develop their business. We are also willing to work with China's cross-border e-commerce enterprises, to let them operate on our platform and receive Newegg's support in marketing, technology, logistics and finance."
Anthony Chow said that while the pandemic hopefully will be behind us soon, the traditional cross-border e-commerce platform in China has become a hindrance to the further development of the industry as it focused on business scale and transaction, while sometimes neglecting the quality of services and products. The development of new cross-border e-commerce should be based on technical, market and financial empowerment, and the establishment of new business regulations, new operation models for sellers and new service suppliers.